Safety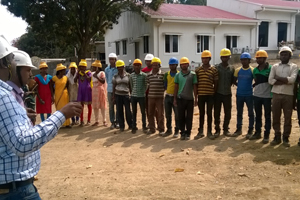 Hero-tolerance for any deviation from safety norms is a policy that is like a core value for us at OCPL and we never compromise on this value of ours.
All employees including above all those at the work sites undergo training for safety measures to be taken; the focus is on safety awareness. The workers at the site are provided with PPE (personal protective equipments).
There is a continual communication of information on safety to employees at all levels reinforcing the perception of risk associated with various activities and operations.
All the contractors are made to sign the safety agreement for the various risks associated with their activities.
OCPL organizes events like Fire and Safety Week, Traffic Awareness Week etc at appropriate intervals.
Regular safety audits are carried out by the safety engineers and executives.